What our Lent challenges taught us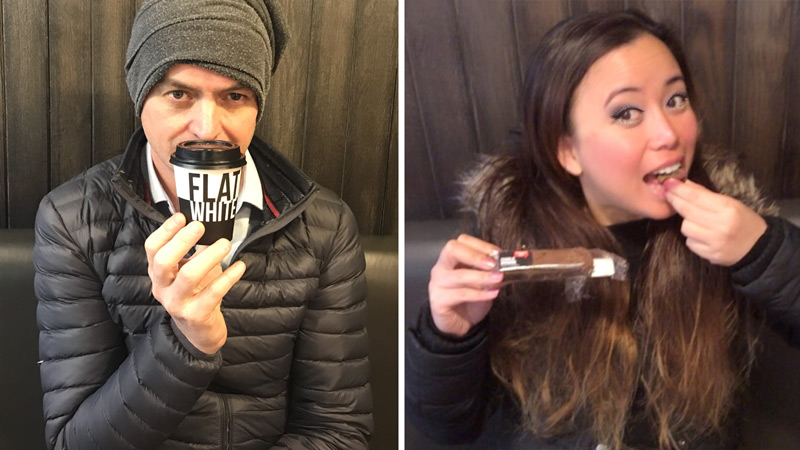 Hal and Cherrie from London based east-meets-west electronic pop group Ooberfuse have finish their Lent challenges! They told us how they felt being free to enjoy their favourite treats, and what they'll take away from the experience.
Hal: It's been a long drawn out ordeal. But then that's the whole point of a 40 day period of abstinence. I never thought I would miss the discipline required to stay  faithful to my Lenten pledge. As reported earlier, depriving myself of hot food and hot drinks could not have come at a colder time of the year. It was a perfect storm which made the challenge more intensified.
Cherrie: Weirdly I think I miss the afterglow of depriving myself of what previously I considered to be essential – a daily dose of chocolates.
It's not too late to donate to our Lent appeal and have your donation doubled by the UK Government
Coping with the cravings
Hal: I learnt a lot about taming my bodily appetites.  Being put in the position of having to transcend cravings for ordinary things has extraordinary consequences eg increased awarness of myself as a spiritual being.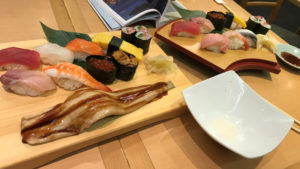 It was fortunate to have been in Japan on tour during part of the Lenten challenge. Prior to that I never had particular desire to eat raw fish- sushi. But when I was hungry post-gigs and I couldn't eat hot food, I started to see sushi in a different light. I now officially love sea urchin (uni) and eel sushi (unagi).
Spreading the word
Cherrie: During the challenge when I had to refuse chicken, chips, chocolates etc I found many ways of talking about why I was doing the challenge and CAFOD's work.  Now that Lent is over I am very very happy to go back to eating chocolates but I still want to continue helping raise awareness of the importance of standing beside people living in poverty.
Read how the rest of our featured Lent challengers felt at the end of their 40 day fasts