The time is now to speak up about the climate catastrophe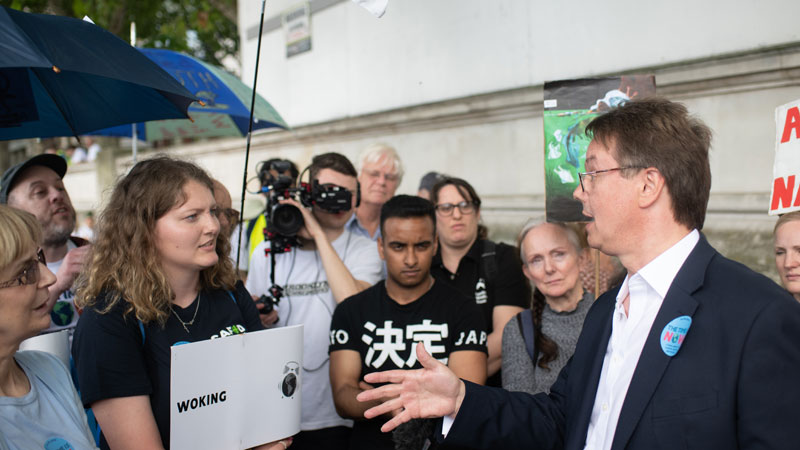 Hundreds of CAFOD supporters joined us in London for The Time is Now mass lobby, when we told our MPs we need urgent action to address the climate emergency. Emma Gallagher, a CAFOD climate champion, tells us what the experience was like for her.
On 26 June 2019, alongside 12,000 others, I arrived at Parliament to lobby over 300 special guests – our MPs.
Initially I was nervous. I clutched the sign for my constituency and stood alone, hoping at least one other member from my local area would show up. Slowly but surely, we grew to about 40 of us – all prepared to meet and talk to our local MP. I was no longer alone.

Coming together to fight the climate crisis
Although there weren't many young people like myself, I learnt about my climate companions and their typical days in retirement. While I stress about university exams, they stress about the effect of the climate crisis on their grandchildren or their beekeeping. Young and old, atheist and believer, male and female, Brexiteer and Remainer, we had all turned up to support the lobby.
Speaking to our political representatives is what can make a difference. They're the ones who have the power in Parliament – the ones who can create laws and force action. While my MP turned up an hour late, and I fumbled with my words, we showed that people are passionate about climate action. We were willing to speak up and make some noise about the climate catastrophe.
In 2011 I was 11 years old, entering the big world of secondary school, making new friends and settling into the rhythm that year 7 lessons demanded. But while I was preparing for my future, my MP Jonathan Lord was voting in Parliament in favour of selling public forests. What does that equate the environment to? A commodity to be bought and sold, to be traded on the market like shares in a company?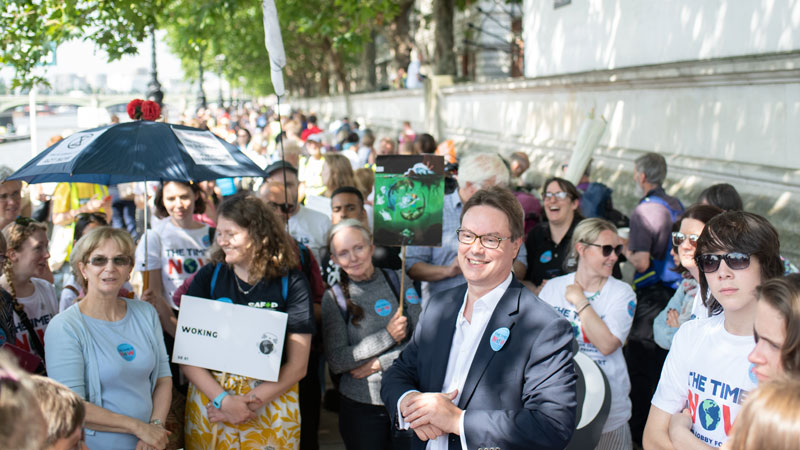 This plan for profit didn't manage to get through Parliament but it concerned me that my MP had supported it. I was curious to see whether his position on this had changed. While my questioning didn't radically change his point of view, what I think it did show was that people actively care about our environment and, as an MP, he is accountable to us and works for us.
As a university student, the climate crisis poses a definite challenge to my future and my peers'. Is it worth me getting thousands of pounds in debt if I have no stable future in which to use my diploma? And as a young voter, the views of the government on the environment and their willingness to act influence my political tendencies.
Protecting our common home
I often get asked, as an 18-year-old philosophy student, why I believe in God. And for me, I put it down to evidence found in the natural world around us – the intricacy and complexity of the natural components that work together, like a clock's cogs, point towards design, a creator. But the increasing imbalance that we are inflicting on the Earth through pollution, and consuming too much, distorts what God created to be a beautiful, natural reality. Fundamentally, we are called to protect this common home.
Corals are being bleached, fossil fuels are being burnt, but small and incremental changes can make a difference. So whether it's ditching single-use plastic or speaking to your MP about climate change, do it. Every little helps and the time for these changes is now.