Schools leading the way on climate campaigning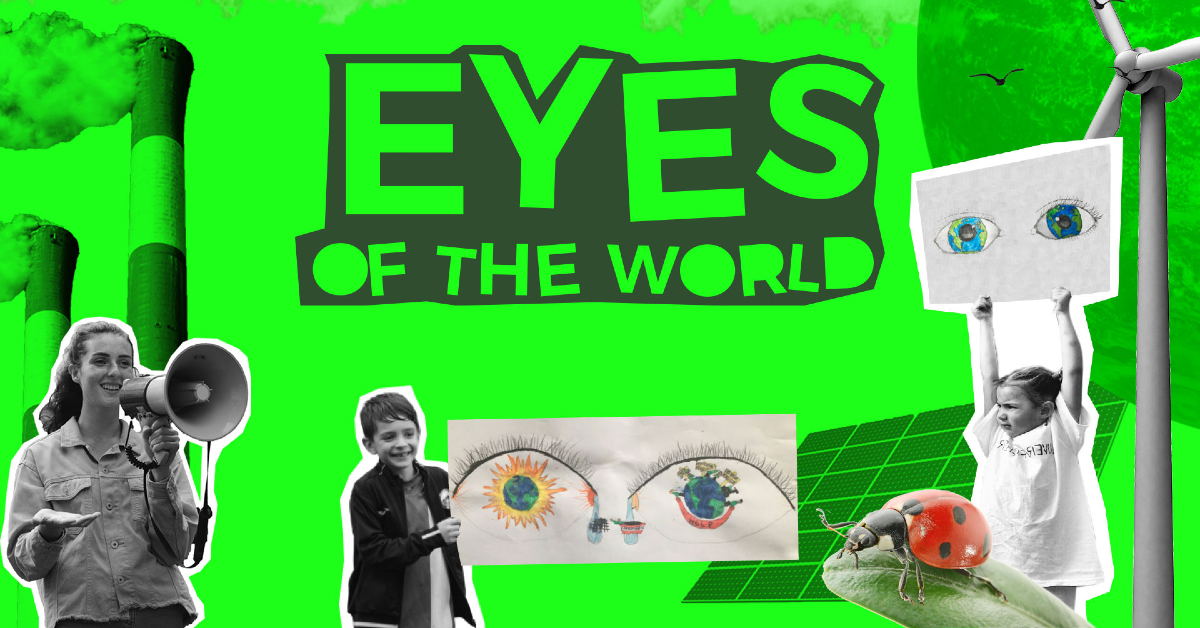 Over 50 schools have already taken action on the climate crisis as part of CAFOD's Eyes of the world campaign letting world leaders know that tackling climate change is essential.
CAFOD wishes to thank all of the schools, children and young people who have taken part in the campaign so far. Your voices are essential in the global effort against climate change and you've shown that young people are at the heart of climate campaigning.
This year the eyes of the world are on us, as the UK hosts both the G7 and the COP26 climate conference. Schools across the country have been discussing the greener, fairer world they wish to see and reflecting on how the planet, our common home, is in need of protection and so are millions of people already facing the impact of the climate crisis.
'We need to strengthen the conviction that we are one single human family'

– Pope Francis, Laudato Si'
Fantastic work so far
Schools have been sharing their amazing work on social media. At St Joseph's Primary School in Otley, pupils have created displays throughout their school featuring all of the brilliant eye designs they have made, helping to spread the important message of stewardship for the environment.
Year 6 pupils at English Martyrs' Primary School in Newcastle have written to the Prime Minister telling him that they are watching his actions this year as the UK hosts COP26. They want world leaders to take the opinions of young people into their decision-making, saying that "we need the politicians to make important decisions about the environment, the eyes of the world are on you!".
There is still time to get your school, youth group or family involved in standing up for those facing the challenges of climate change around the world. Find all of our resources online.
Taking part is as easy as 1,2,3…
1) Decorate the Eyes of the world template with your vision for a fairer world, or get creative with paint, make up or photo editing.
2) Tell us you've taken part so we can show the Prime Minister that thousands of young people want the UK to lead the way at COP26 on stopping the climate crisis – Fill in the online form so we know how many of you are watching.
3) Share a picture of your eyes by tagging us on social media @CAFODschools #EyesOfTheWorld
Join our campaign today to raise your voice and be part of stopping the climate crisis.