July 22, 2016
As our Hands On Kitui journey comes to an end, three people who have worked on the project share their thanks. George Wambugu, CAFOD's water specialist, worked on the water project right from the beginning during the planning stages.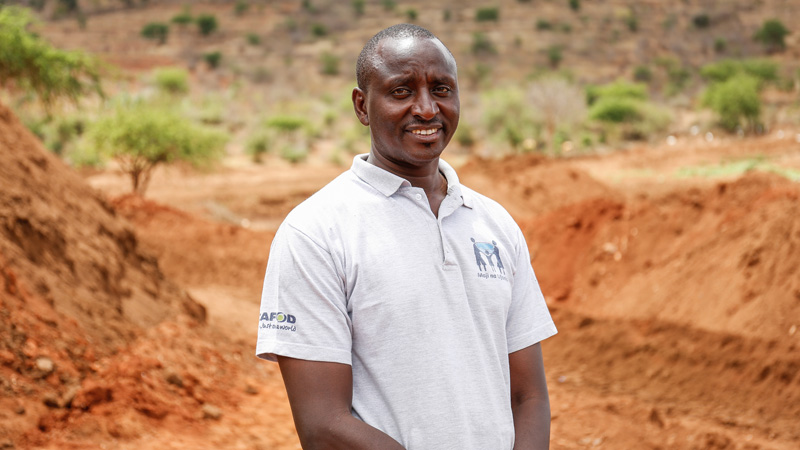 As a water expert, I know how vital it is to have access to water all year round – vital for the health and wellbeing not only of the people, but of the animals and plants. So I am immensely excited to be able to tell you that, after two years of hard work, the community in Kitui now have reliable access to clean water.
Looking to the coming years, I know that the great dam and the wells are going to provide water for the whole community, even in the dry seasons.
Thank you so much for all your donations, prayers and love over the past two years. We couldn't have achieved this without you.
Donate to bring water to another community in Bolivia
Continue reading "Thank you from Kitui: "God knows that you have helped us""