February 20, 2017
Sophie Hull is currently taking part in CAFOD's Step into the Gap Programme and she reflects how Ethiopian communities are adapting the changing climate and the projects that CAFOD's partners are implementing to help bring about a positive change.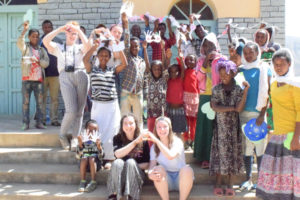 Before coming overseas, I only had heard about climate change and the impact it has on communities. Now, I have seen with my own eyes the realities of climate change.
We had just visited a community in Adigrat, a village that had been supported by access water and renewable energy by CAFOD partners, Adigrat Catholic Diocese Secretariat. Having access to these things had transformed their community, but I was soon to learn that access is not the only barrier communities face when they are impacted by climate change.
Find out more about Step into the Gap