May 22, 2015
Gustavo Gutierrez is a theologian and a friend of CAFOD. He founded the Bartolomé de las Casas Institute in Peru, which is a CAFOD partner. In 2005 he gave our annual Pope Paul VI Lecture entitled 'Remembering Romero in his XXV anniversary year'. Here, 10 years later, Gustavo shares his reflections on who Romero was and what he stood for.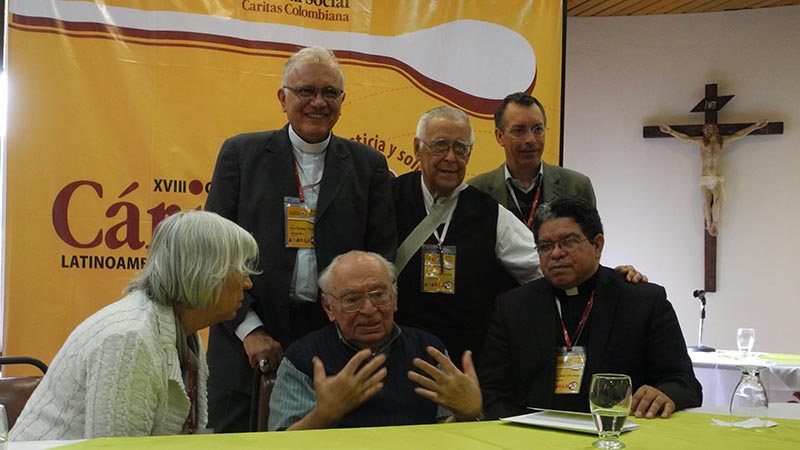 On 23 May, Mons. Oscar Romero will be recognised as a faithful witness (this is the meaning of the word 'martyr') to the life and message of Jesus of Nazareth.
This recognition will have two principal moments: the beatification when he will be declared 'Blessed', that is to say 'happy', a happiness born of the will to live out the Gospel; and the canonisation, full acceptance of his sainthood, and his definitive presentation as an example for Christians today to follow.
Find prayers and reflections to celebrate the beatification of Oscar Romero
The process of beatification and canonization of the Archbishop of San Salvador has not been easy.  The people of El Salvador and Latin America in general recognised his sainthood and service very early on; the Bishop and poet Pedro Casaldáliga was quick to proclaim him Saint Romero of the Americas, but those who felt this was not prudent resisted and delayed; they saw him as an uncomfortable person, or they did not commune with the meaning of his preaching. Continue reading "Oscar Romero: A preacher, shepherd and martyr"