May 4, 2016
Katie Thilthorpe works in the CAFOD Schools Team. She recently received a batch of letters and work from children in XII Apostles Primary School in Lancashire who have been exploring life in El Salvador.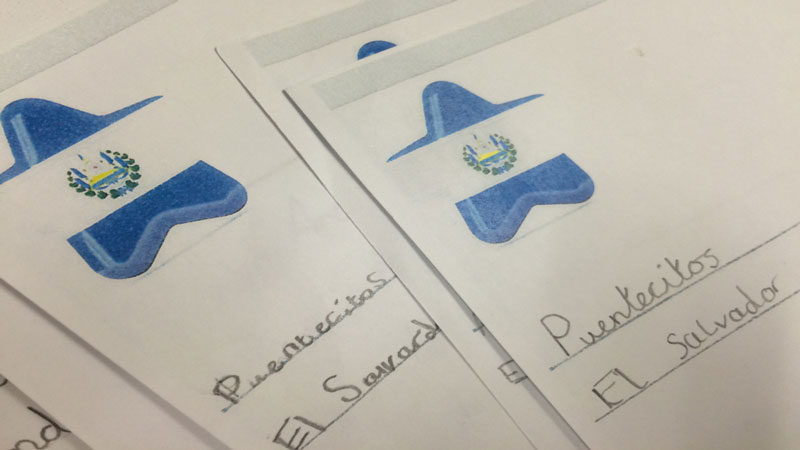 "After I saw your beautiful landscape I wished I could live in El Salvador but the only thing that makes me sad is the water pollution. That's why we are raising money for your country and right now we have £500. When we raise enough we will send it to CAFOD and they will send it to you. I hope that you will have nice clean water and I hope to see you and the Sierra Madre mountains one day." Olivia, Year 4.
Since its release in 2015 primary schools across England and Wales have been using CAFOD's El Salvador geography photo pack, including XII Apostles Primary School in Lancashire. All the children in the school aged 7-11 have been using the resources, and in March the pupils wrote letters to the four children featured in the pack. The school kindly sent some of the letters to us and I was lucky enough to read them.
Order your free copy of the El Salvador Education Pack
The El Salvador pack, which can be ordered or downloaded online, includes a country map, information sheets, photo cards and links to brilliant online films, which bring the stories and themes from the pack to life. Continue reading "Learning about climate in class"