February 4, 2016
Nana Anto-Awuakye is CAFOD's World News Manager. She recently met families living in the Bekka refugee camp in Lebanon as part of CAFOD's Lost Family Portaits project.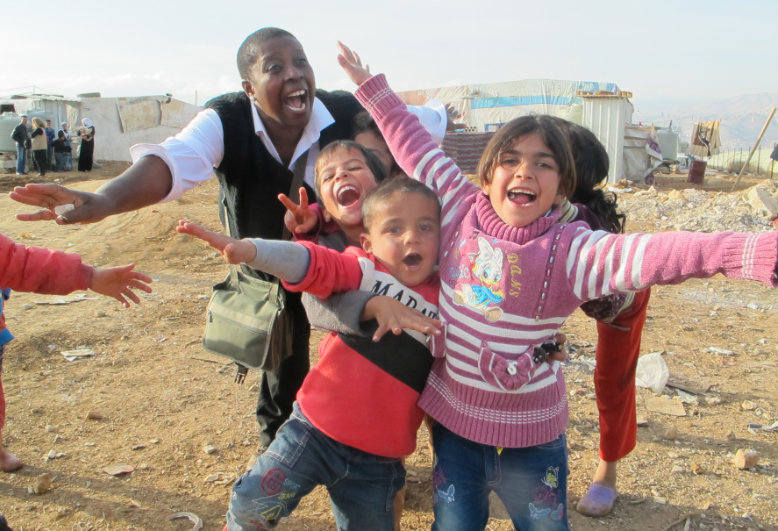 Last Christmas, various family members snapped away on their latest mobile phone cameras, and we all dutifully posed for the camera. I asked for the unflattering photos of me to be deleted, my sister refused saying, "It's Christmas, and we are all together."
Only a few weeks earlier I was in Lebanon's Bekka valley, just nine kilometres from the Syrian border. I was working with our partner Caritas Lebanon Migrant Centre, the photographer Dario Mitidieri, and the creative agency M&C Saatchi to photograph family portraits of Syrian refugees inside some of the informal camp settlements in the Bekka.
Our arrival with the photography crew creates an air of excitement, as children run out from the labyrinth pathways in between the tented dwellings, as if the Pied Piper were calling them.
The camp leader, or 'Chawish' tells me: "Every family here has someone missing; they are either dead, kidnapped, or trapped."
Continue reading "Lost Family Portraits: meeting Souraya's family"