May 18, 2017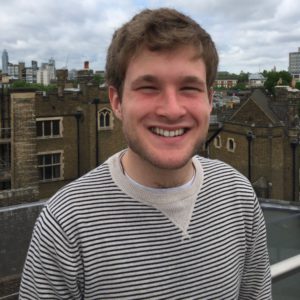 Charlie is a youth worker at the Youth Ministry Trust (YMT) in the diocese of Hexham and Newcastle. He works with young people to inspire and encourage them in their faith. This year he has volunteered as the 'CAFOD ambassador' at YMT, championing global justice work on the team.
My year as a volunteer
My year at YMT has been absolutely incredible, heightened by joining forces with CAFOD to promote social justice and CAFOD's key projects and campaigns.
My year here at YMT as CAFOD ambassador has been one of great growth and progress, having the opportunity to grow in my skills, confidence, and joy for the Gospel! My work with CAFOD has also very much challenged me, in researching and learning about major social and political issues that impact the world around us, and us personally.
The general election 2017 comes at a crucial time. Choose from seven ways to build a better world.   Continue reading "Youth leaders: My year with CAFOD and Youth Ministry Team"