December 12, 2018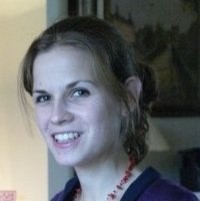 Rachel works for CAFOD. Here she reflects on how meeting Katy, a CAFOD Gapper, helped her to discover the power of a simple birth certificate, and inspired her to create a new, very special virtual gift for CAFOD's World Gifts collection that will help babies and children around the world.
The importance of a birth certificate
A birth certificate. Every person needs one, it shows our citizenship, lets us get a passport – it tells the world who we are. And I think that here in the UK, we take this simple legal document for granted.
But for people living in poverty, perhaps in rural areas, where babies are born at home, it is often forgotten. And a child without a birth certificate faces problems.
In Zimbabwe, children without a birth certificate cannot go to school, take exams, apply for an ID card, vote, travel, nor access many other basic essential services.
You can buy a Birth certificate World Gift so that a child can go to school
I've worked in fundraising for years and am always eager to hear about how donations help. Katy, who recently travelled to Zimbabwe on a gap year trip with CAFOD, told me about the terrible and long-lasting impact of growing up without a birth certificate.
Katy said, "Children around the world continue to grow up without the basic human right of an identity."
This startling comment gripped me.
Continue reading "The power of a Birth certificate – a World Gifts update"